37 Kickass Fitness Websites: Make the Best Website!
Best fitness websites, the platform they are built on, and common mistakes I saw on fitness websites.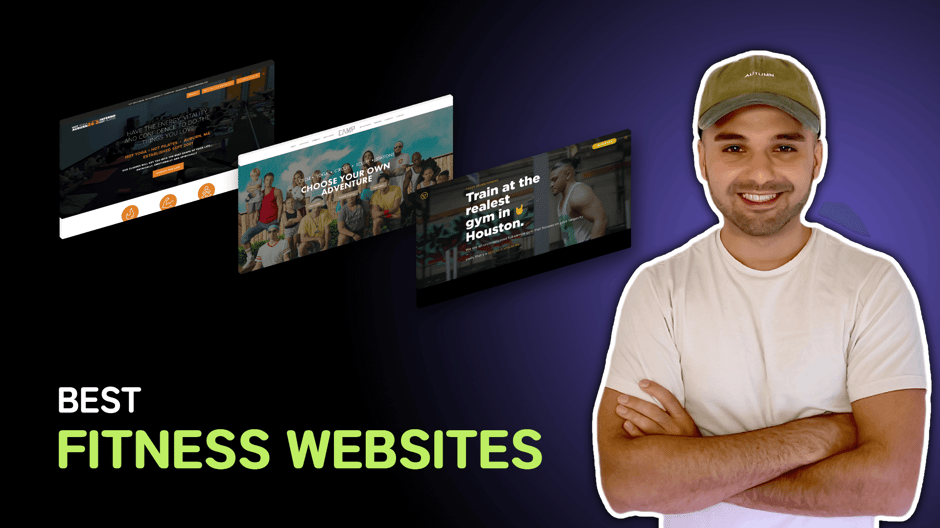 Do you have a bold fitness business, but don't want to go unnoticed with a subpar website?
Neither did the many fitness websites that made this list. They went above and beyond to create the best fitness websites... which energize their audience and gets them to signup!
But let me guess...
You're looking for fitness website design inspiration...
Great!
But hold up...
The design of your fitness website is honestly less than half the battle.
After looking through 3,000 fitness websites, I can tell you what made a good fitness website and a bad one.
How to Make the Best Fitness Website
General Tips
Yes design is one important piece, but here are the other important factors:
Make the title of the page immediately communicate what the fitness website is about ("State-of-the-Art Gym in Phoenix AZ")
ALSO make the title or the text above or below it mention the location the facility is in (omit if you're virtual/online training)
Add a section or page dedicated to images of the facility
Add a section or page going over the equipment/amenities
Add a section or page for pricing
Add a page for each location you have a facility at (if more than one)
Add address and hours prominently displayed (key deciding factor for many)
Use custom pictures throughout the whole site (your smartphone can take great pics)
Design Tips
As for creating the best fitness website design, here's what you can do:
Use big and easy to read font for both headers and paragraphs
Use custom imagery throughout the website (stay away from stock photos as much as possible)
Add all your info on the first page (location, equipment, membership info, classes, etc.)
Use big pictures
I personally liked dark themes for boxing, CrossFit, gyms, and other fitness websites that have a "no pain no gain" mentality
I personally liked light themes for Pilates and yoga websites
Common Mistakes I Saw
And DON'T make these top fitness website mistakes:
Go from big headers to very small paragraphs
Bad contrast ratio between text and backgrounds (make all text very easy to read)
Not putting important info on the site - put yourself into the shoes of someone prospecting your fitness services
Weak headlines (be clear and right to the point for your main title)
Too much text (text is good for SEO but too much looks bad and will deter people)
Hack Alert! Start with a Fitness Template!
Discount Alert!
Get 10% off Squarespace by using code "PARTNER10"
Get 10% off Duda by using code "createtoday"
*You must click on any of the Squarespace or Duda links on this page for the codes to accept.
I discuss more on the website builders at the very end.
Okay I know you're stoked to browse the best fitness websites so let's dive in!
Ultimate List of Best Fitness Websites
But where's WordPress??
These website examples in the fitness industry were on either the Webflow, Duda, or Squarespace website builder. I wanted to only include websites on the website platforms I recommend building on.
As a professional web designer and developer, I prefer working on Webflow and Duda. Squarespace is good for someone that doesn't need full control over everything - especially a do-it-yourself type person.
WordPress is filled with bad practices, medium learning curve, and a lot of maintenance and time going into stuff that these other website builders provide out-of-box.
In order from most customizable and steepest learning curve to least customizable and lowest learning curve, these are how I'd rank them:
You can build a great website on all of the platforms.
Go kick-ass like you do in the gym, but online :) 💪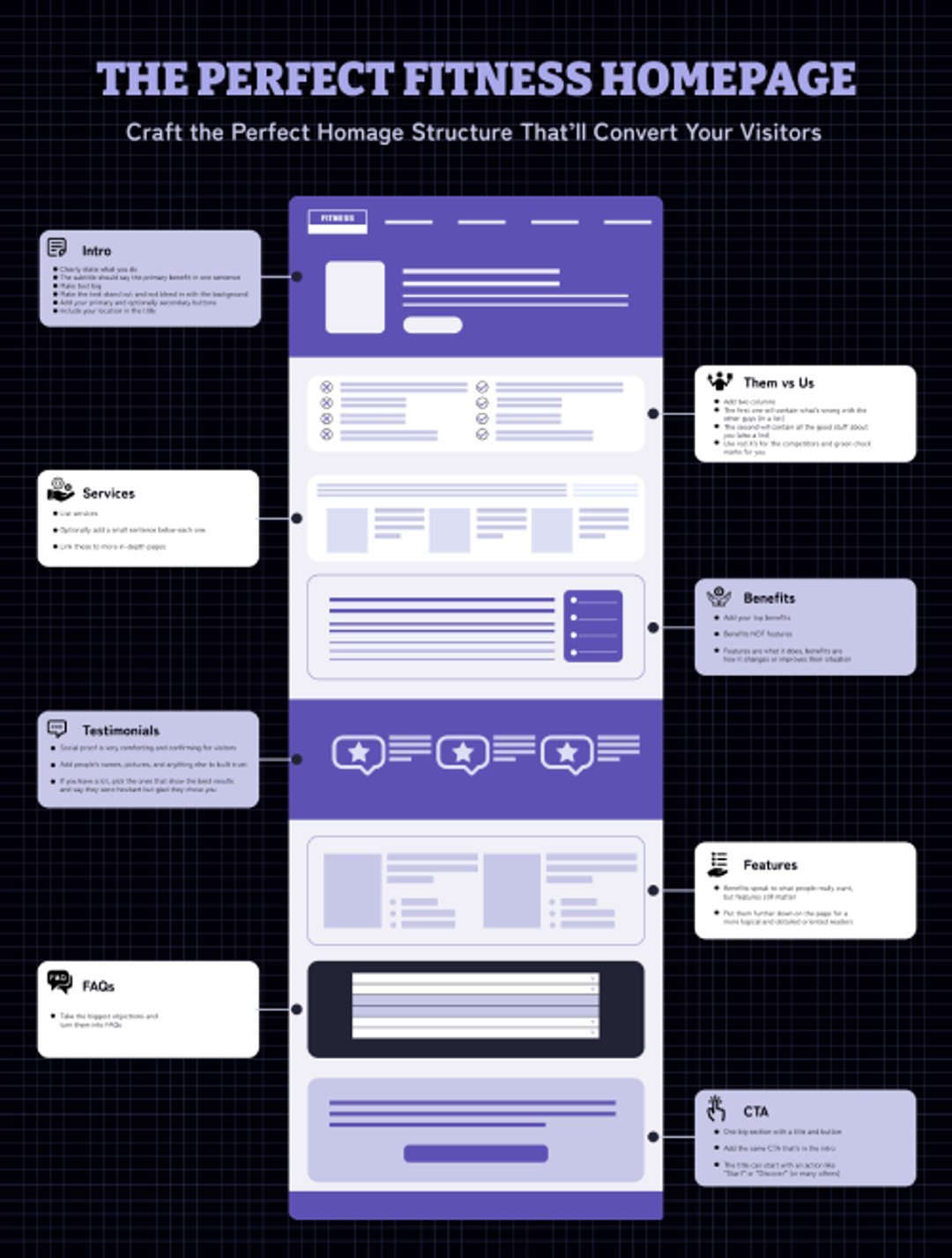 Craft the Perfect Fitness Homepage Structure That'll Convert Your Visitors
Download this fitness homepage cheat sheet and know exactly which sections to add in what order to increase your rank, leads, and clients.
Get the Free Cheat Sheet