22 Kickass Squarespace Fitness Website Examples!
Inspiring fitness websites built on Squarespace and hacks to beat them.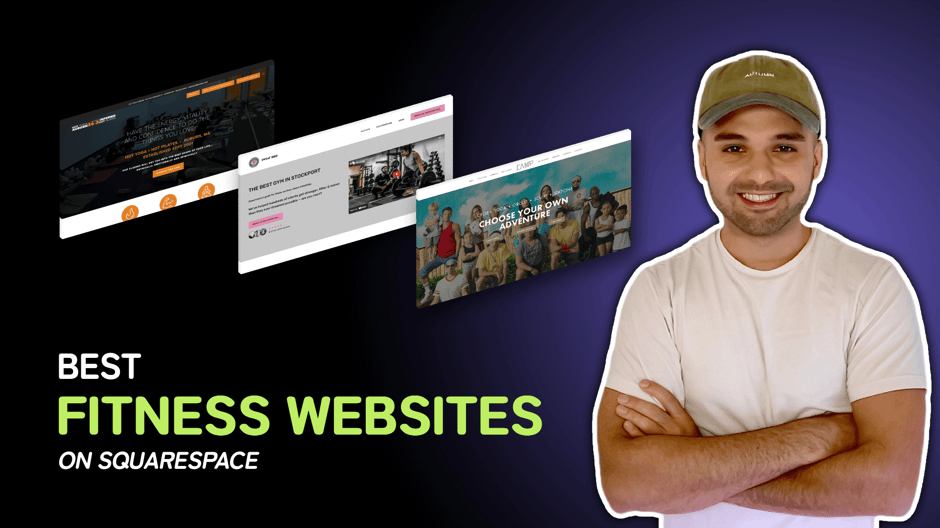 Want your website to look as good as you after a solid gym sesh?
Look no further!
Squarespace can give your fitness website the look and functionality your fitness business deserves!
You're probably looking for Squarespace fitness website examples to see how they look.
But listen! When creating your fitness website on Squarespace, looks are just a fraction of what will make it perform well.
The fitness websites on this list are here because:
They look good (best fitness website design)
They sound good (copywriting)
They perform well in search engines such as Google (SEO)
They have all the relevant info on the their fitness website built on Squarespace
Now most of them don't get it right in all categories. So that's your opportunity to make your Squarespace website design, content, and SEO better than your competition.
Hack Alert! Start With A Squarespace Template
Here are my favorite Squarespace templates for health and wellness websites and other local businesses:
Whether you are looking for a Squarespace sports template, fitness template, or something else, these four templates will crush it regardless of your exact industry.
Alright, time to get inspired by the best fitness websites built on Squarespace.
List of the Best Squarespace Fitness Websites
Additional Tips for Your Fitness Squarespace Website
The title of your page needs to be clear and consice ("Yoga Studio in Phoenix, AZ")
The title must contain the location of your facility (huge for SEO)
Feature images of your facility on your website
List the amenities of your gym/fintess studio
List pricing
Add address and hours (prominently)
Use custom pictures throughout your site (your phone's camera will suffice)
Building your fitness website on Squarespace is a great choice. Hope these Squarespace websites acted as good inspiration for you!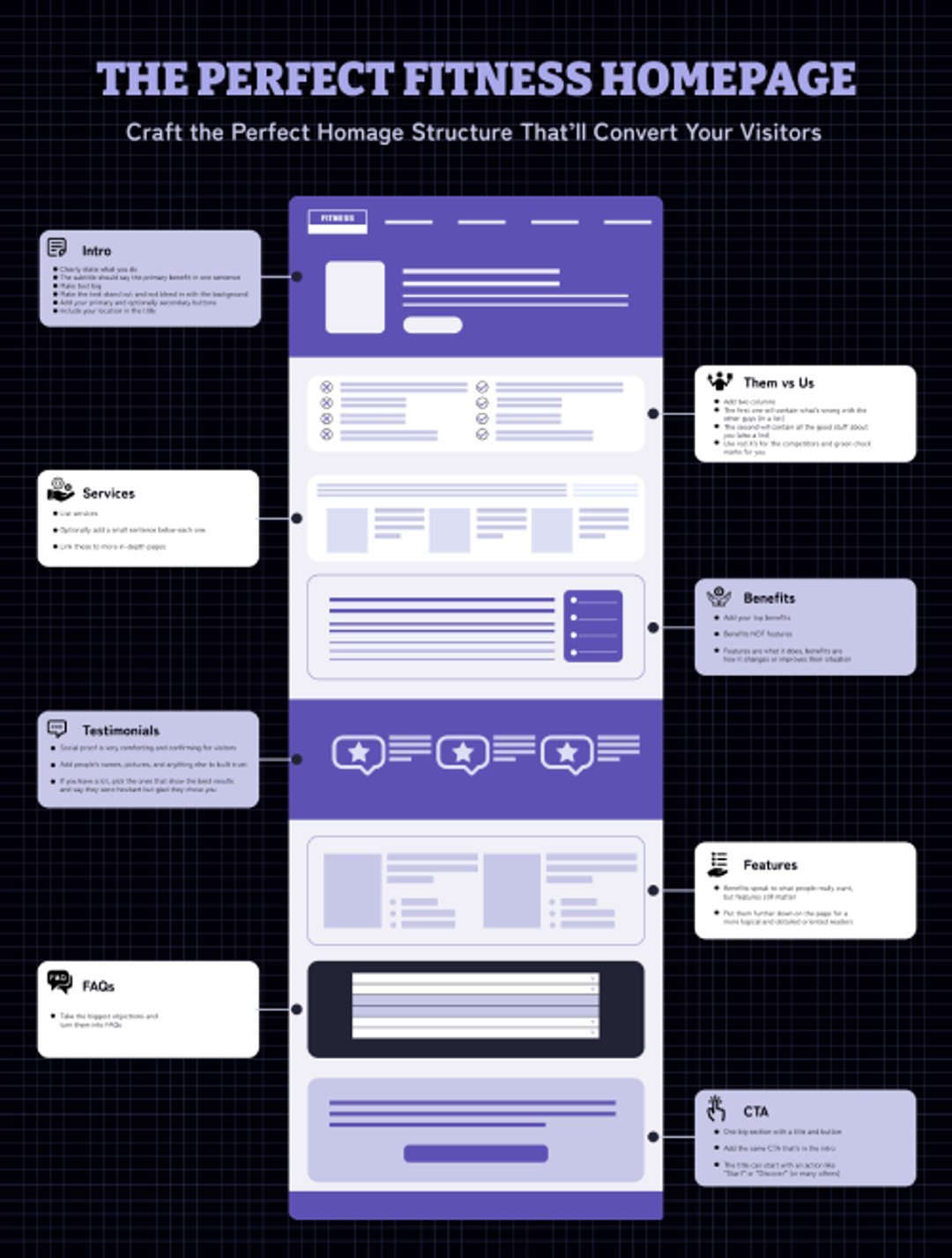 Craft the Perfect Fitness Homepage Structure That'll Convert Your Visitors
Download this fitness homepage cheat sheet and know exactly which sections to add in what order to increase your rank, leads, and clients.
Get the Free Cheat Sheet