Best Copywriter Websites (+ What to Steal From Them)
Best copywriter websites, the platform they are built on, and best practices for copywriter websites.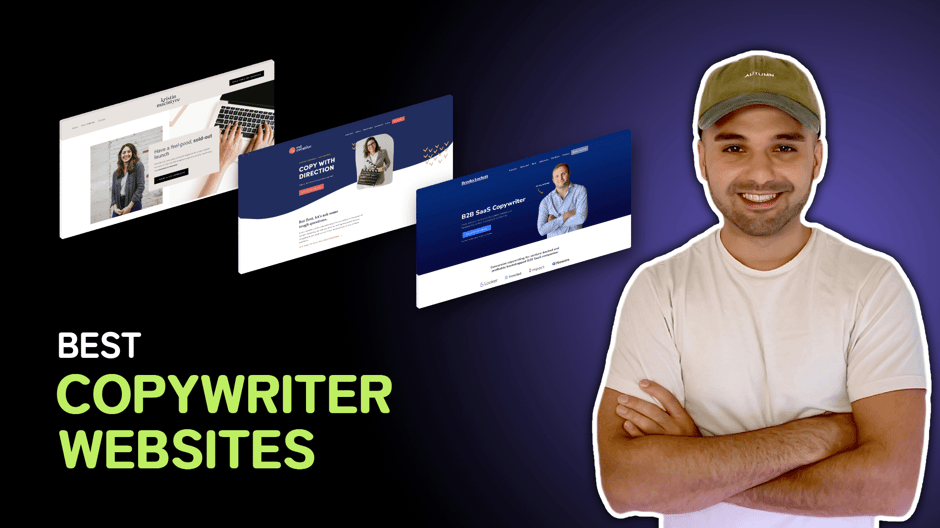 You've nailed one of the two foundations of a website (copywriting)!
So let's go over the other main foundation... design!
If you can nail both foundations, you are going to have an outstanding copywriter website!
Copywriters have huge potential when creating websites because how compelling copy can move people.
So let's go over this list of copywriter website examples to inspire you to build the best copywriter website.
But first...
Hack Alert! Start with a Website Template Suitable for Copywriter Services!
Looking to hire a copywriter? Check out Luc. He's helped me with my copywriting.
Alright, here are the best of the best copywriter website examples.
The Ultimate List of Best Copywriter Website Examples and Inspiration
Where should you build your copywriter website??
As a professional web designer, I recommend three platforms:
You can create outstanding websites on any of these website builders. Most people that don't have web design experience will love Squarespace. Even if you are experienced, it's still a great platform/website builder.
I don't recommend building on WordPress because it's much more time consuming and a pain in the ass to maintain.
Writers, I hope this copywriting examples list has inspired you to create the best copywriting website on the internet!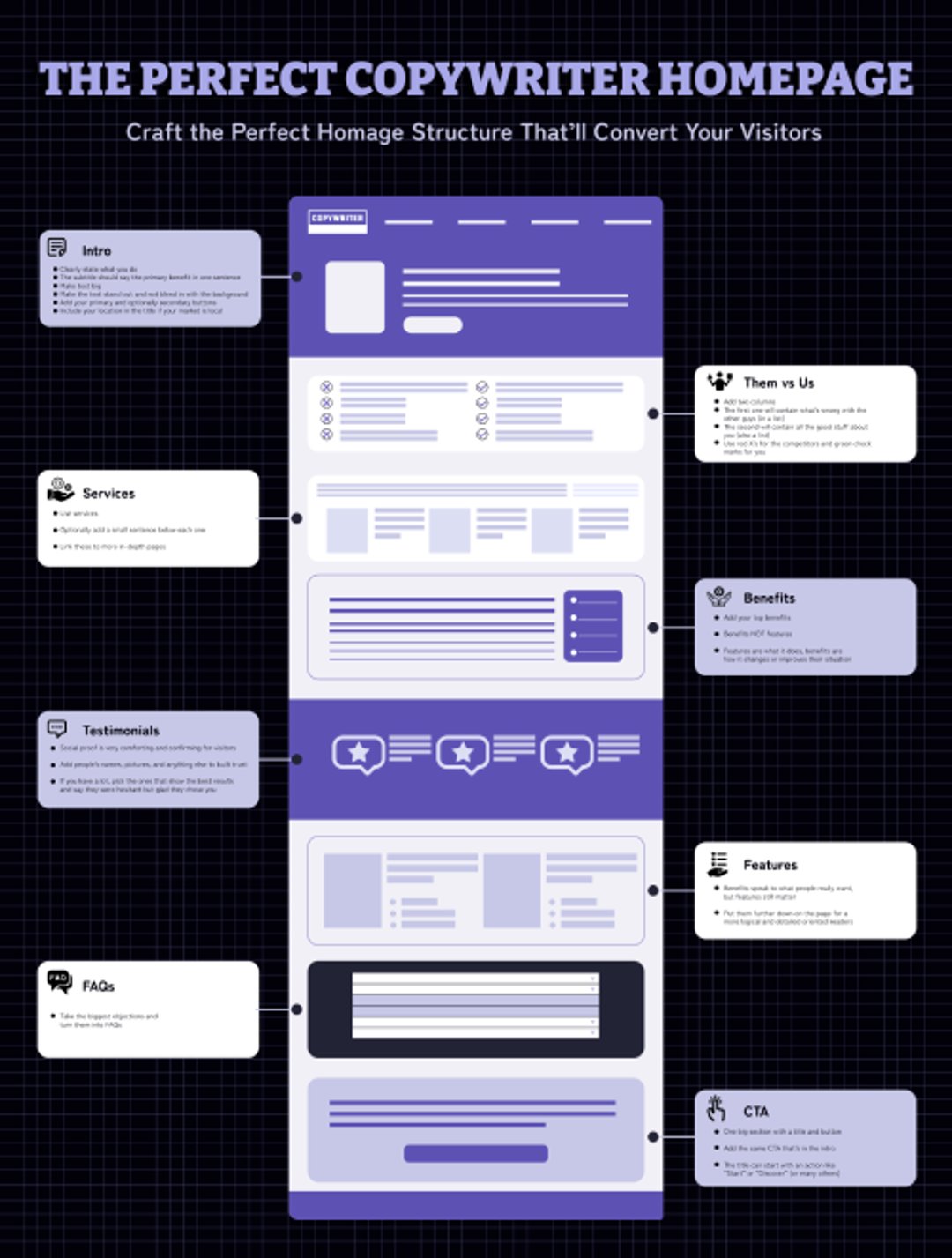 Craft the Perfect Copywriter Homepage Structure That'll Convert Your Visitors
Download this copywriter homepage cheat sheet and know exactly which sections to add in what order to increase your rank, leads, and clients.
Get the Free Cheat Sheet