23 Best Squarespace Dental Website Examples
Inspiring dental websites built on Squarespace and hacks to beat them.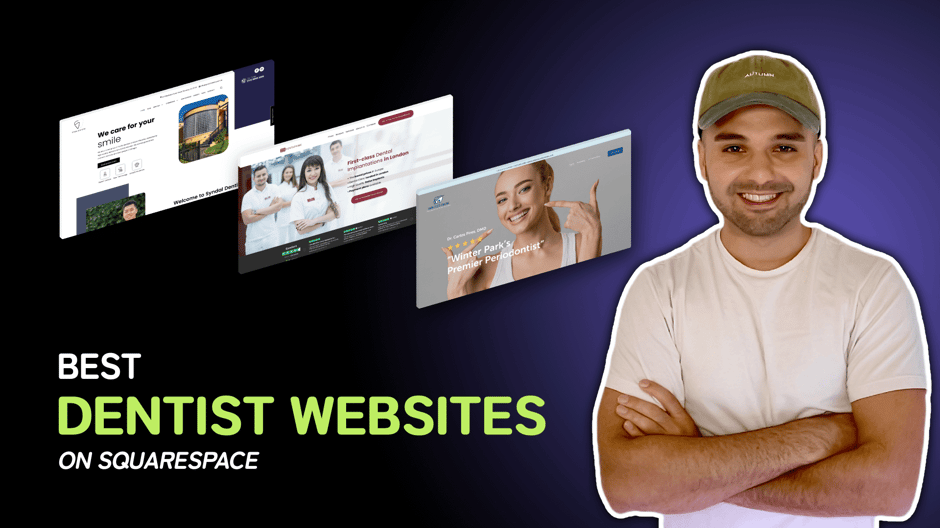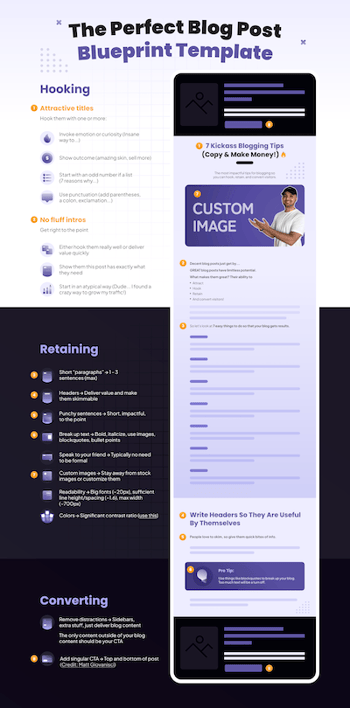 Craft the Perfect Blog Post That'll Convert Your Visitors
Download the FREE Perfect Blog Blueprint and know exactly how to hook, retain, and convert your visitors.
Download Blog Blueprint
If you're a dentist or own a dental practice, you know it's important to have an online presence. Not only does this help you find new patients, but it also allows existing patients to book appointments and learn more about your services.
But wait just one second.
Setting up a good dentist website on Squarespace is not just about installing a nice-looking template with some pretty pictures. Tons of features and considerations go into making a website that isn't just aesthetically pleasing but also highly functional and sets your dental practice up for success.
I'm talking about features like:
Local SEO optimization
Properly formatted headers
Inviting images and clear-to-read text
Great copywriting
Relevant info like opening hours and contact numbers
Tons of accessibility to schedule an appointment and get in contact with the practice
Lots of trust signals, including team pages, reviews, ratings, and testimonials
Of course, having great dental website design plays a massive part in this, but combining all these factors makes a world of difference in whether or not your online presence hits the spot.
So, without further ado, let's look at some of the best Squarespace dental websites that present the perfect blend of beautiful design, excellent accessibility, and lots of local SEO optimization.
Hack Alert! Start With One of My Fav Dentist Squarespace Templates
The following Squarespace templates are great for dental websites. All Squarespace templates can be customized to your specific needs. So if it isn't specifically a dental website template, no worries!
Alright let's get into the top dental Squarespace websites!
The Ultimate List of Dentist Websites Built on Squarespace
Go Build the Best Dental Website on Squarespace!
And with that, we wrap up our tour of the top Squarespace websites for dental practices on the web.
Each one is unique in its own way, but all of them share some common elements. Great designs, easy-to-navigate layouts, good imagery and use of media, local SEO data that helps the business rank in its area, trust signals and social proof, and a clear call to action. Getting all these things right is difficult, but it pays off in the long run.
Taking everything I've spoken about dental practices online, the best tip I can give you here when designing your dental online presence and site is to put yourself in the mind of your patients and go through your website like that.
If you follow all the tips, you very well can create one of the best dental websites!
What are you looking for? What information do you want to learn? What kind of imagery speaks to you? What services and information about said services do you need to know? Are you in need of a blog page with informative posts? What kind of trust signals can you have from awards, reviews, or customer successes?
Once you've decided what these are, simply create your website around this idea, and you're sure to have one of the best dental office website builds on Squarespace that your patients will love.
Good luck, and happy Squarespacing! 💻👍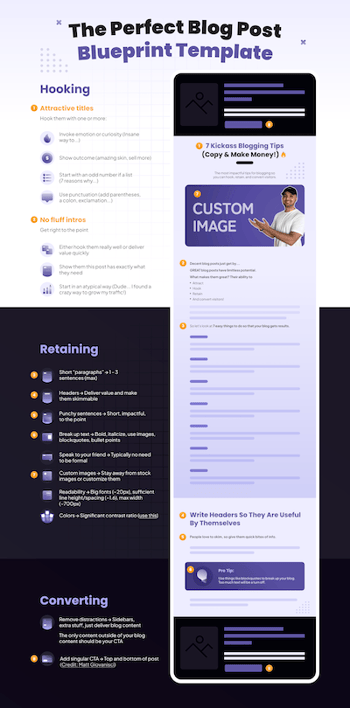 Craft the Perfect Blog Post That'll Convert Your Visitors
Download the FREE Perfect Blog Blueprint and know exactly how to hook, retain, and convert your visitors.
Download Blog Blueprint