15+ Kickass Squarespace Ecommerce Websites (Sell, Sell, Sell!)
Inspiring ecommerce websites built on Squarespace and hacks to beat them.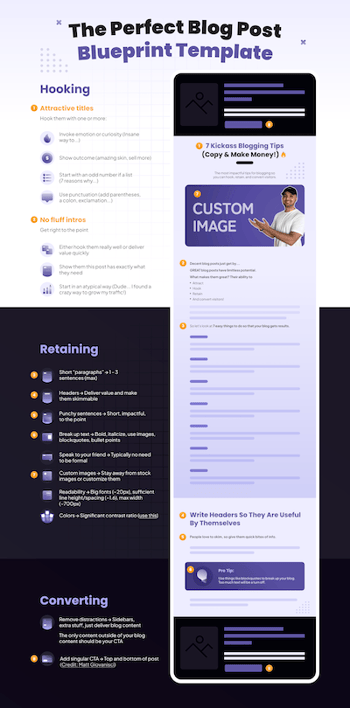 Craft the Perfect Blog Post That'll Convert Your Visitors
Download the FREE Perfect Blog Blueprint and know exactly how to hook, retain, and convert your visitors.
Download Blog Blueprint
I found THE BEST Squarespace ecommerce examples...
But just because they are pretty doesn't mean they are good.
In fact, ugly sites convert too!
So I'm not just going to show you pictures of these Squarespace ecommerce website examples...
I'll also reveal why they are good...  maybe it's what they say (copywriting), something they do with SEO, or something else!
Let's dive into the list of the best Squarespace ecommerce website examples so you can build your own high converting online store!
Hack Alert! Start With One of My Fav Squarespace Ecommerce Templates
Building your online stores doesn't have to be hard work!
Whether you're selling online courses, physical products, food, or socks, bring the online presence of your small businesses to life with a Squarespace template that ticks all the boxes!
Hey, start with one of these templates and maybe YOUR site will land on this list of the best Squarespace ecommerce website examples!
The Ultimate List of the Best Squarespace Ecommerce Websites
Tips to Building the Best Squarespace Store
Now that you've seen all of the best ecommerce Squarespace website examples on the internet, we can now move on to the most important bit - the key tips and takeaways to consider when building your own store:
#1 - Put Your Products Front and Center
Customers should be able to quickly find what they're looking for and learn more about it with minimal effort. Remember, your products and services are the valuable things your customers are looking for, so give them to them. And since your products and services are the value, they should be able to sell themselves.
Your website simply exists to highlight that value.
#2 - Use Testimonials and Social Proof
Testimonials are a great way to provide social proof and show customers that real people have already found success with your products. This is because customers are more likely to trust and take action when they know other people have already done it.
This also applies to media mentions. If you've had features in publications, blogs, or newspapers, highlight this. It brings reputation and credibility, which is important for encouraging sales.
#3 - Craft Copywriting To Bring Your Products To Life
Copywriting is an essential part of any ecommerce website. You need to craft copy that really brings your products and services to life and helps your customers visualize the value they will receive.
Make sure to use persuasive language that speaks directly to your customer's hopes, dreams, desires, and fears. This will help them understand the value you are offering and why they should buy it.
#4 - Address Customer Pain Points
Customers are looking for solutions to their problems, so make sure you address these pain points. Use copy on your website that speaks directly to their needs and provides solutions in the form of your products. Images work well too.
For example, if you're selling food products, a pain point for a certain customer might be that they want animal-free products. Therefore, you need to state that your products are vegan-friendly.
A picture of a smiling farm animal might work too.
It's that simple. Pain point addressed.
Just look at any of the Squarespace ecommerce examples above, and you'll see exactly what I mean when taking a product and highlighting how it resolves the pain points.
#4 - Create an Appealing Design
Your design should be appealing and welcoming, but it should also serve as a frame for your products and services. Choose a design that makes your products stand out, and ensure it's not too cluttered or overwhelming.
Use visuals such as product photography, video, and other visuals to make the store more interesting.
And don't forget about colors.
They can be used to create an emotional connection with customers and help to highlight certain aspects of your website, whether that's a header, text, or product image.
Shapes can also be incredibly helpful for breaking up boundaries and page sections, as well as helping customers navigate the site intuitively.
Finally, make sure to have a clear call to action (CTA). Your CTA should be prominent and easy for customers to find.
These are just a few tips to consider when building your Squarespace ecommerce website, but they should help you create something that looks modern, functions well, and enables you to make more sales.
Anddddddd... that's all from me today.
I hope you've enjoyed learning about the best Squarespace ecommerce websites and that you've taken away some insights on creating your own.
Thanks for reading, and good luck with your Squarespace store adventure!
Happy Selling! 😊 🎉💻👩‍💻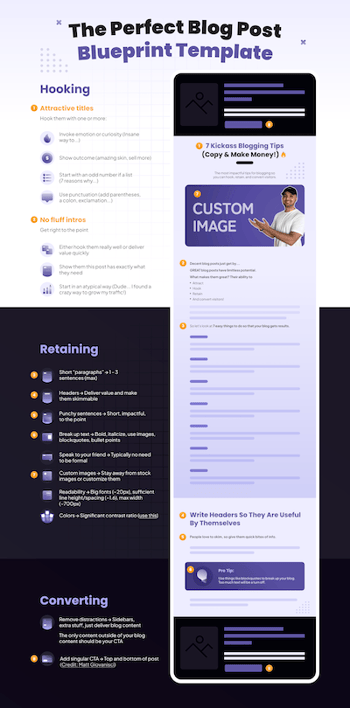 Craft the Perfect Blog Post That'll Convert Your Visitors
Download the FREE Perfect Blog Blueprint and know exactly how to hook, retain, and convert your visitors.
Download Blog Blueprint