24 Kickass Squarespace Photography Sites: Make the Best Site!
Inspiring photography websites built on Squarespace and hacks to beat them.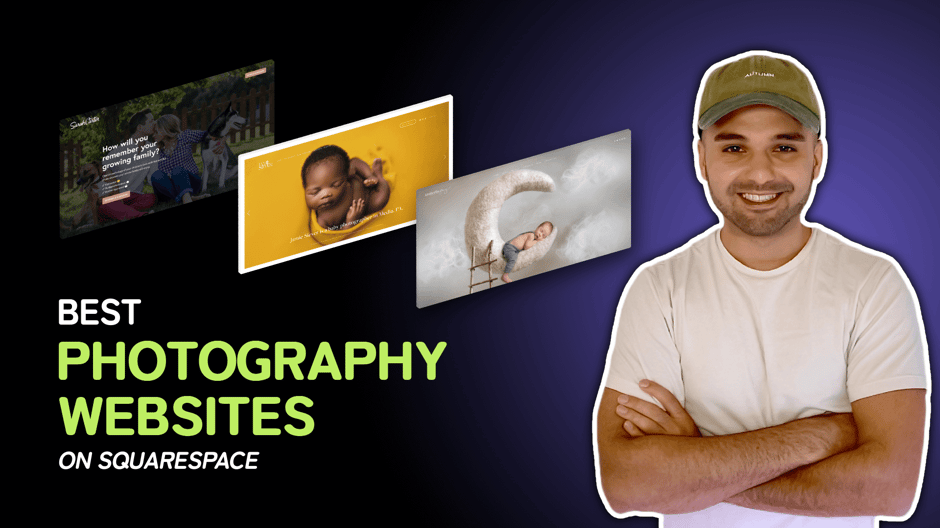 You've got amazing photos to show the world, and I have the best photography website examples built on Squarespace.
And was it hard finding the best photography websites!
Why?
Because some of the photos were so captivating I wanted to include the website on this list.
But...
There are many strategies for photography website design beyond the photos you display throughout the design.
The Squarespace photography websites that made this list did so because...
They look good (design)
They sound good (copywriting)
They have good SEO practices
They include necessary content
They are perfectly niched into an industry
I'll touch on all of those points more and give you the strategies I see on these Squarespace photography websites.
Most of these sites don't do everything well, so that's your opportunity to make your site shine and become one of the best Squarespace website examples!
Hack Alert! Start With One of My Fav Photography Squarespace Templates
Here are my favorite Squarespace templates for photographers:
Let's now cover awesome photography websites built on potentially the best photography website builder – Squarespace.
The Ultimate List of Photography Websites Built on Squarespace
Tips to Creating the Best Photography Website
Photographers know how to eye what makes an amazing photo and website creators know the secrets to building the best website.
As a professional website creator, here are the best tips I can give you in a bulleted list so your website thrives online:
This one is more about your business model, but niching down into a specific vertical (e.g., wedding photographer or baby photographer) will give the best success
Make the title of your homepage (H1) clearly state what you do and where you do it (if you're location based)
List your portfolio (and divide it up if you serve multiple industries)
Limit how much you talk about you and instead talk about things that connect with the client (e.g., capturing the moment, letting it live on, but get more detailed).
Squarespace is a great platform for building websites, especially for creative people who don't have much website building experience. I'd say it's one of the top, if not the best website builder for photographers
Stay away from WordPress. It sucks.
Many of these websites were built by designers and/or they started with a Squarespace template. Reference the heck out of them.
Happy photography website building!