19 Kickass Therapist Websites: Make the Best Website
Best therapist websites, the platform they are built on, and best practices for therapist websites.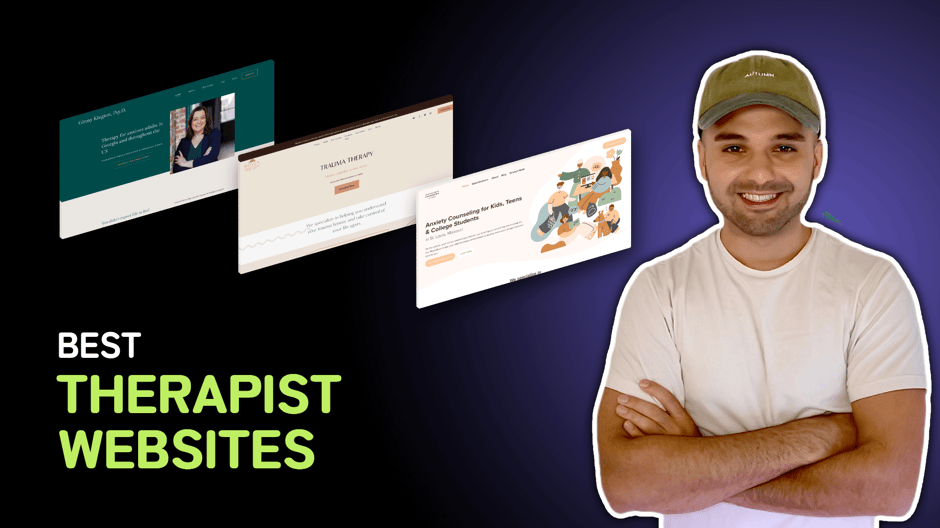 You want your therapist website to be as comforting, secure, and welcoming as your office!
So how do we convey that vibe?
You're in a great place – referencing the best therapist websites out there!
But an untrained eye might not see what the tactics are on these therapist website examples.
So that's where I come in! I'll point out why these top therapist websites are so good.
I included specific websites that excel at certain things. Most don't do well at everything... and that's where you and your private practice can shine!
The following therapist website examples excel in one or more of the following areas:
SEO (search engine optimization) – I'll show you easy things you can do to improve the visibility of your therapist website in search engines.
Copywriting – Some of these websites speak directly to the patient's concerns, fears, and what motivates them the most. I'll point out the tactics these therapist websites use to engage the visitor on a deep level.
Design – The are nonverbal tactics you can use to create the environment that'll give your visitors the feeling you want them to have.
Structure/Content – There are specific things you should include on your website and in an order that makes sense
Hack Alert! Start with a Website Template Suitable for Therapists!
All of these templates are fully customizable, so if it's not strictly a psychologist website template, no worries. Or if you don't like the color, all good – change them with ease!
Alright, here are the best of the best therapist website examples, so you can go on and create your very own website!
Ultimate List of the Best Therapist Websites
Where should you build your therapist website??
Squarespace builder/platform is going to be your best bet.
As a professional web designer, I recommend the following three platforms:
You don't need anything crazy for your therapy website which is why Squarespace is going to be best. It's easy to use and highly effective.
You'll probably see a lot of WordPress recommendations out there. Stay away. It's the wrong tool for the job, is more costly, and just a pain in the butt.
Happy therapist website building!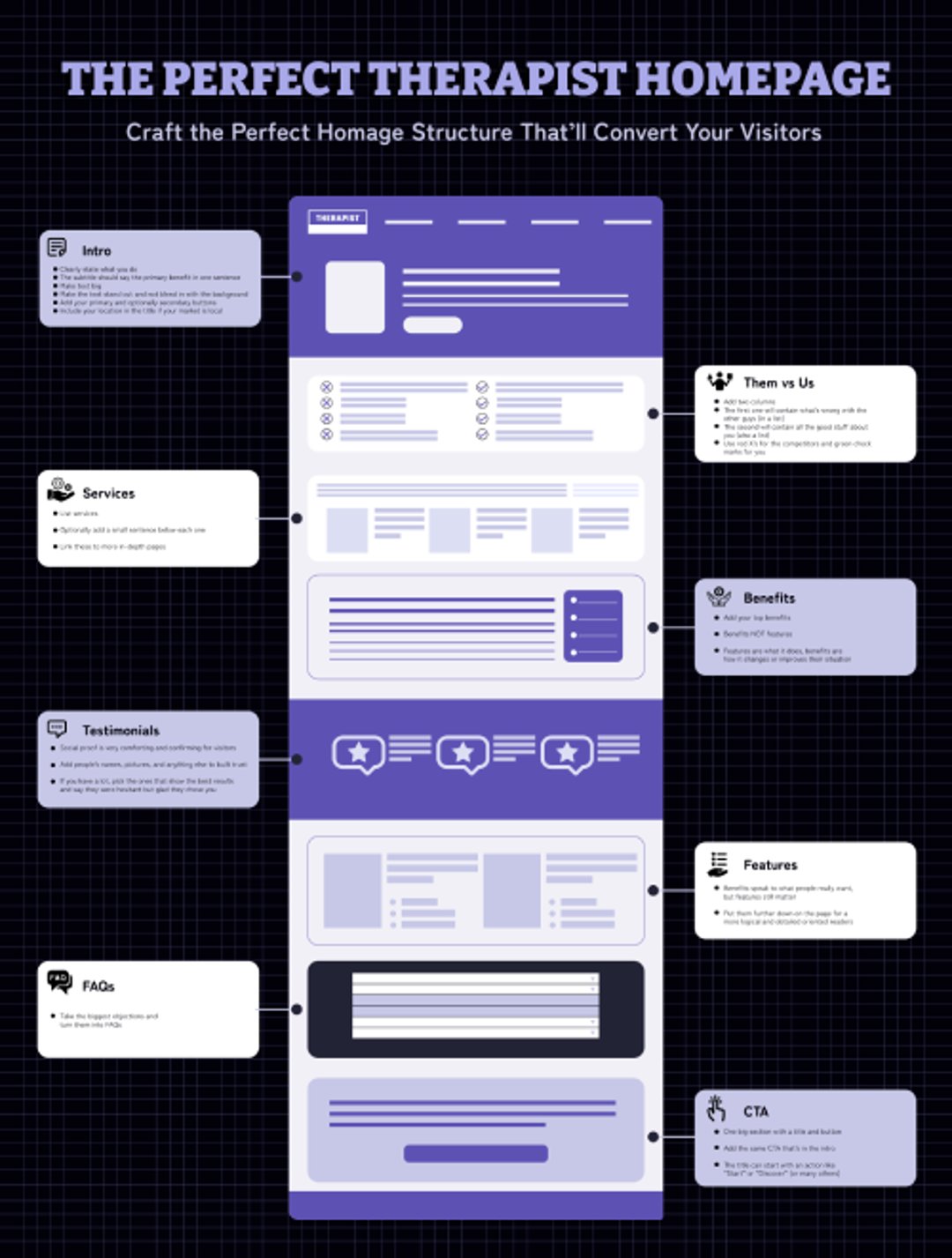 Craft the Perfect Therapist Homepage Structure That'll Convert Your Visitors
Download this therapist homepage cheat sheet and know exactly which sections to add in what order to increase your rank, leads, and clients.
Get the Free Cheat Sheet