13 Kickass HVAC Websites: Make the Best Website
Most inspiring HVAC websites built and hacks to beat them.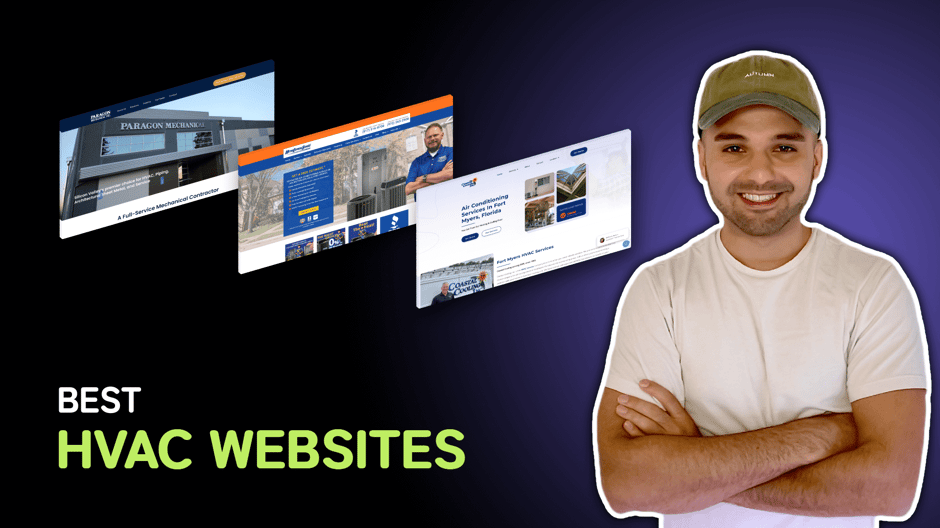 Want a website as cool as your services?
I scavenged the web for the best HVAC websites to inspire you.
The HVAC example websites come from three website builders:
All three of them can output amazing HVAC websites. If you're a DIY kinda person, then go with the first one. Very low learning curve and great outcomes.
While HVAC website design is important, there are some other factors to consider.
Hack Alert! Start with an HVAC Website Template!
Discount Alert!
Get 10% off Squarespace by using code "PARTNER10"
Get 10% off Duda by using code "createtoday"
*You must click on any of the Squarespace or Duda links on this page for the codes to accept.
Now let's look at how to customize those templates by looking at the best HVAC website examples.
The Ultimate List of Best HVAC Websites and Inspiration
Tips to Creating the Best HVAC Website!
Your title needs to be clear and concise so visitors know exactly what you offer
The title also needs to include the location you are in (e.g., HVAC Services in Phoenix, AZ)
List service areas on your website (good for SEO)
Use custom pictures throughout your website (smartphone cameras are excellent)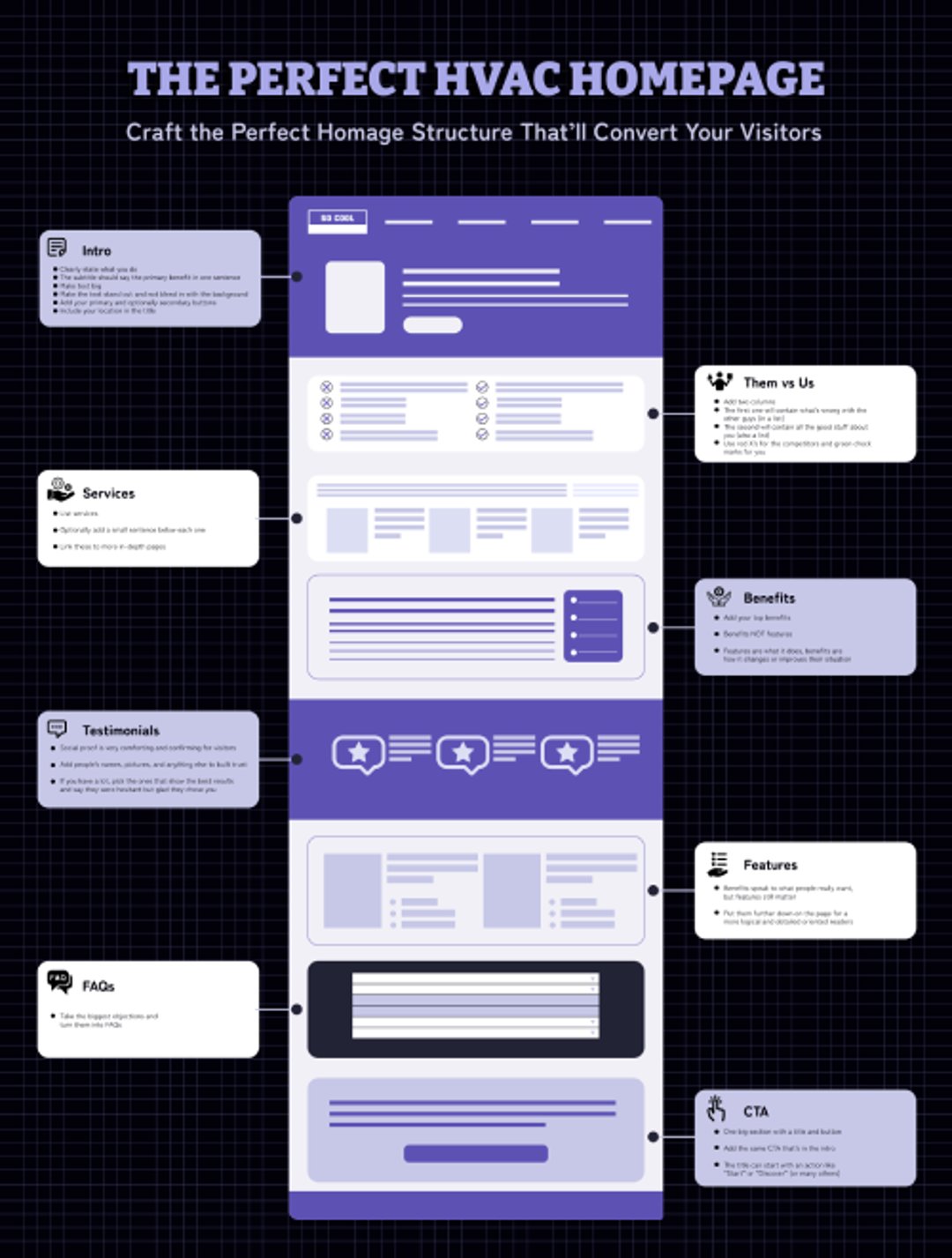 Craft the Perfect HVAC Homepage Structure That'll Convert Your Visitors
Download this HVAC homepage cheat sheet and know exactly which sections to add in what order to increase your rank, leads, and clients.
Get the Free Cheat Sheet