15 Kickass Shopify Website Examples (Copy & Make Money!)
Inspiring Shopify website examples and hacks to beat them.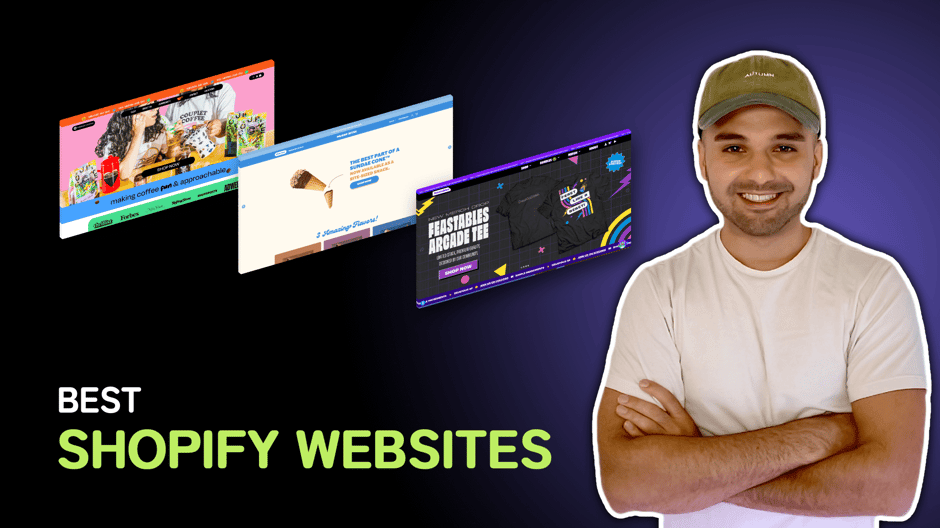 Want to make the MOST money possible selling your products on Shopify?
Then you'll want to carefully analyze this list of best Shopify store examples.
I didn't just find a great Shopify store example or two...
I also analyzed each website and wrote about what makes them great.
Because...
If you aren't a website-creating pro, you won't know exactly what to look for.
Yeah yeah, design is probably what you're here for. But I can promise you that design isn't everything.
How about strategies to grow your email list?
Or, how about saying the perfect words to make your story click with the visitor?
You can do subtle things on your Shopify store to make more money.
I've built and marketed many Shopify stores and will tell you firsthand what works.
So, let's dive into this truly amazing list of Shopify website examples!
🔥 Sweet Pricing Deal!
Hey, quick note!
If you haven't signed up for Shopify yet, they're running an EPIC deal.
👉 Click here to pay only $1 a month 👈
The Ultimate List of the Best Shopify Store
What makes a successful Shopify store design?
A successful Shopify store design should be visually appealing, easy to navigate and showcase the products in a way that makes them stand out. 
That's what every website should be doing. 
But there are some key elements to consider when specifically designing your beautiful Shopify store:
High-quality imagery: Use high-quality images to showcase your products as best as possible. Full-width images tend to work best and look more professional. You can also use an integrated Instagram feed app to help bring more imagery from your social media profiles.
Easy navigation: Make it easy for customers to find what they're looking for by organizing your products into categories and using a simple and clear navigation menu.
A simple yet vibrant color palette: Use a simple and consistent color scheme that matches your unique brand personality and mission. A successful business is one that can do this intimately. Consistent color across your brand is a core part of every successful marketing strategy.
Bold typography: Use bold typography to make important information stand out, such as product names and prices. Your call-to-action buttons must also be bold and unmissable, quickly detailing where customers should go next on the purchase path of your Shopify store.
Product descriptions: Include detailed and informative product descriptions that help customers make informed purchasing decisions. It doesn't matter if you're selling office supplies, temporary tattoos, online printer services, online lessons, or your website sells rugs and other accessories, let your text allow your products to shine.
User-friendly checkout process: Make the checkout process simple and easy to use, minimizing the number of steps required to complete a purchase. Fortunately, an ecommerce platform like Shopify offers a ton of services and plugins to make this simple.
Mobile optimization: Ensure your page templates are optimized for mobile devices, as many customers will browse and purchase products from their smartphones. Every drop-down menu should fit the screen, and every call-to-action should be easy to tap.
Over to You
The success of a Shopify store depends on how well it is designed, but that doesn't just mean coming up with a pretty design and adding some cute pictures.
By following the key design principles outlined in this article and taking inspiration from these kickass Shopify store examples, you can create a visually appealing and effective website that showcases your products in the best possible way. 
Remember, your website is your online storefront, and for many customers, it will be their first impression of your own business.
Do what you can to make it count when building your ecommerce stores!
Best of luck and happy website building!