24 Kickass Strikingly Websites: Make the Best Website
Inspiring websites built on Strikingly and hacks to beat them.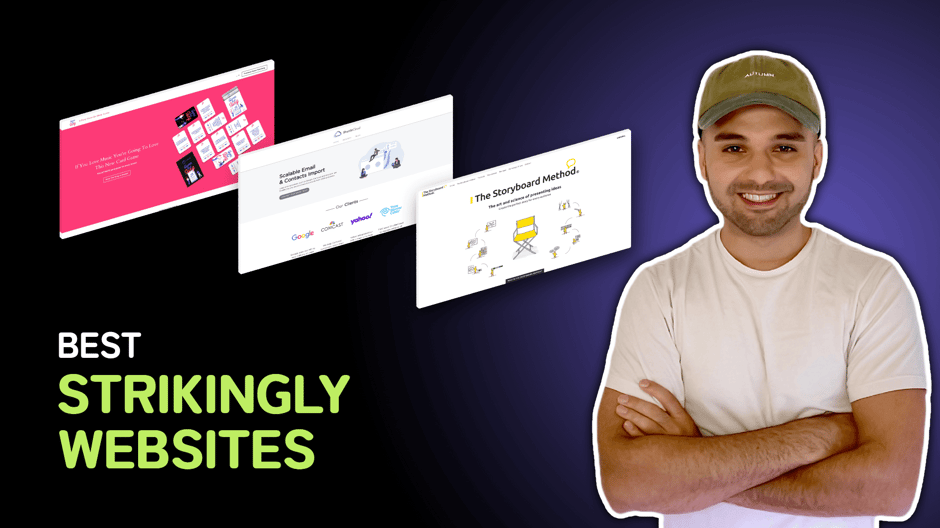 These hand-picked Strikingly website examples will give you the inspiration needed to create the best Strikingly website!
Strikingly is a simple website builder that lets nontechnical people build websites because of its ease of use.
Because Strikingly attracts many beginners, there are plenty of Strikingly website examples that aren't good quality.
However, it is possible to build a nice looking website using the Strikingly website builder.
The inspirational Strikingly websites that made this list excelled in one or more area.
What These Strikingly Websites Did Well (Take Note!)
Text is large (this is highly underrated). Go big!
The width of text doesn't span too far. It's annoying to read content that spans the entire width of the screen.
Content on top of an image is readable. Too many websites have poor contrast ratios. Strikingly has a feature to make your background images darker.
Be consistent throughout the website. With colors, with spacing, with everything. Make it visually appealing and balanced.
Don't get too wordy (unless you're doing it for SEO). Keep it simple and clear.
The Ultimate List of Strikingly Website Examples